Schibsted Brand Studio wins silver in the international Native Advertising Awards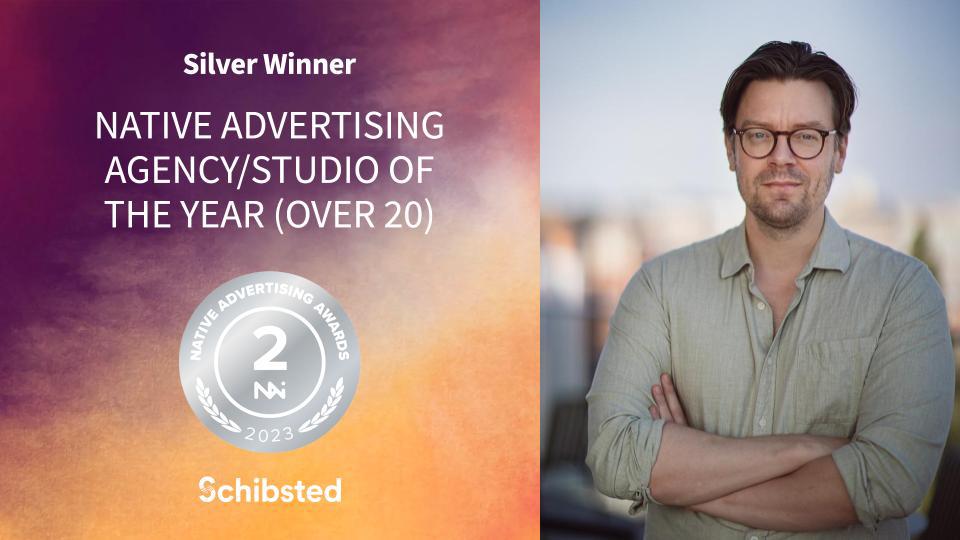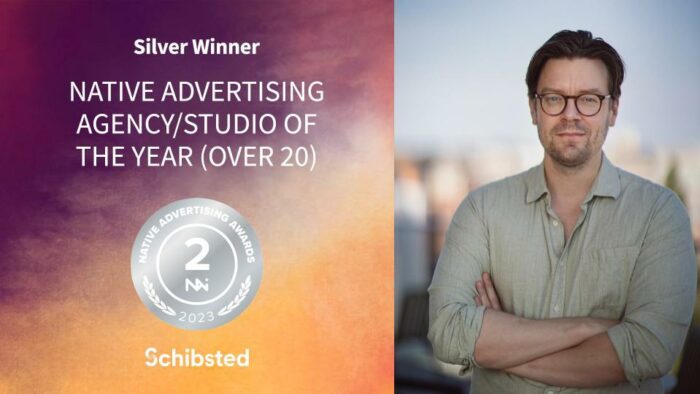 This month, the global gala Native Advertising Awards took place, and in sharp competition from actors such as the BBC, the Washington Post and the South China
Morning Post, Schibsted Brand Studio consolidates its position as one of the world's leading players in content marketing.

When the prizes in the international Native Advertising Awards were handed out in Copenhagen, Schibsted Brand Studio was honored the silver medal in the Native
Advertising Agency/Studio of the Year category, beaten only by the BBC's Studio Storyworks.

Scoring high in this prestigious category is not a one-time event for Schibsted – both in 2018 and 2021 the studio won the same award. An acknowledgment that the team
at Schibsted Brand Studio delivers at a high level, and also constantly manages to develop in a fast-moving digital landscape.

What does the award mean for Schibsted and Schibsted Brand Studio?
"It means that we once again show that we belong in the global top tier of content marketing, and it also confirms that we have the right strategy."

As usual, it was tough competition, how is it that Schibsted Brand Studio takes home prizes year after year?
"I think it is a sum of the fact that we have done many things really well over time. At the same time, you have to dare to change because the market is developing extremely quickly."

What can the industry expect from Schibsted Brand Studio going forward?
"We will continue to define and lead the development of content marketing and native advertising in Sweden – all in close cooperation with customers, partners, industry organizations and the power of the entire Schibsted group behind us."
Schibsted Brand Studio is passionate about making a creative and innovative difference every day together with our clients, by creating and distributing irresistible content.
The fact that we are also receiving international attention is proof that we are doing a really good job.